The Germans are known for their engineering and bikes. Let's check top-5 unknown bike brands we noticed while visiting Kolektif Bike Fair in Berlin.
The Berlin cycling market is big. However, it continues to develop and gain momentum. This allows local manufacturers to create high-quality and robust bikes practically in all segments — gravel, road, cyclocross, MTB, singlespeed, cargo, urban, electro, etc. Many of them are little known to the general public outside of Germany, and sometimes even outside of Berlin.
Recently we have visited the Kolektif Bike Fair exhibition in Berlin and got acquainted with the novelties of local bike manufacturing. Let's check Top-5 bike makers with really cool models.
Standert.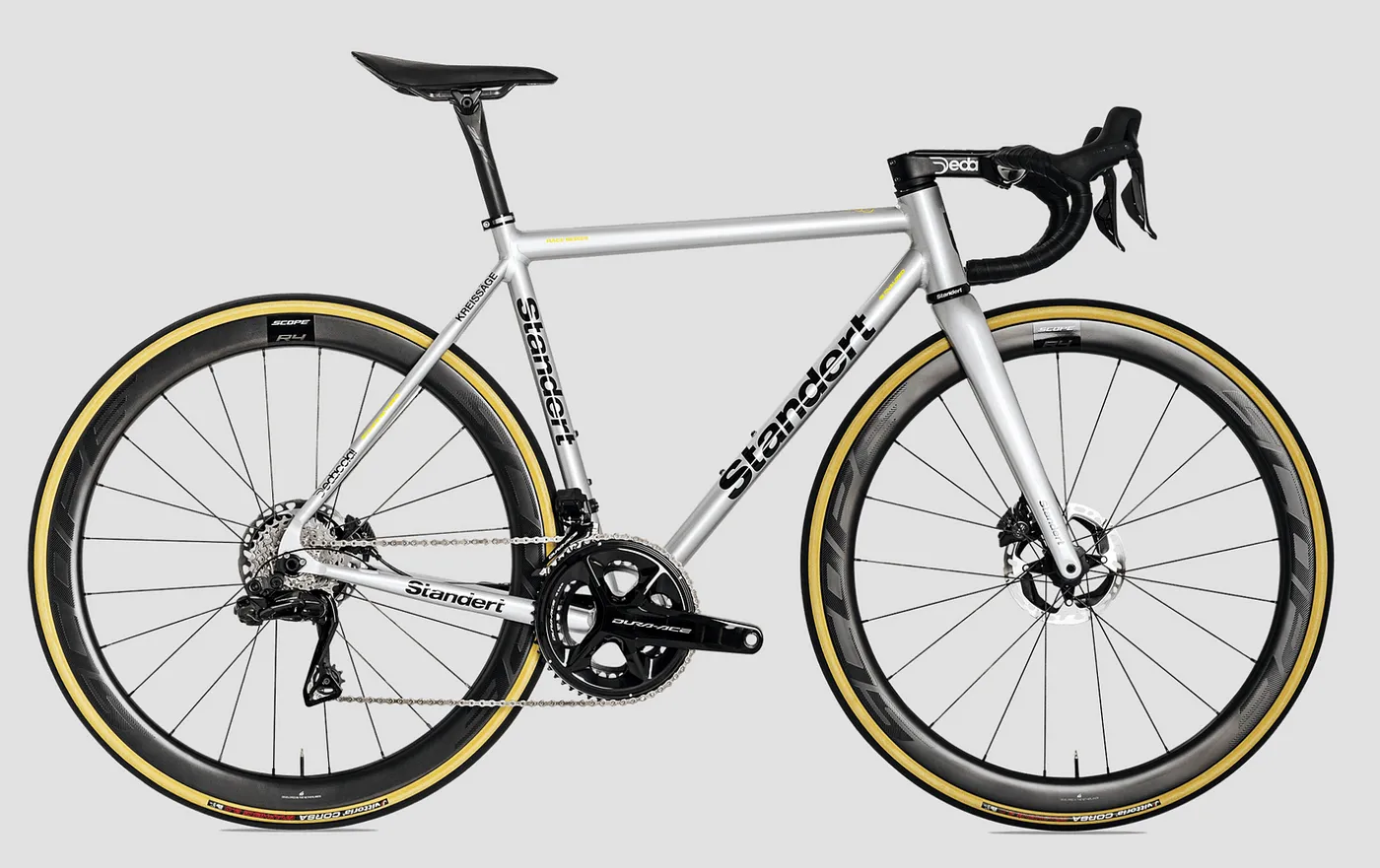 Standert
was recently featured in a GCN video about the Berlin cycling community. The team has been building carbon and steel road bikes since 2012 in Berlin. They produce road, track, gravel bikes, and other models with iconic design and excellent components. The brand is well known in Berlin and becomes popular globally. Standert has two locations where you can see, feel, and touch their bikes, ride fast together, and drink nice coffee — Berlin (Friedrichstrasse) and Mallorca (Sineu). In addition to bicycles, Standert makes cool clothes and arranges sporty rides around Berlin and Mallorca.
8 Bar Bikes.
The name speaks for itself — at least 8 atmospheres in tires!
8 Bar
is a brand of custom-made road, gravel, commute and singlespeed bikes of carbon, aluminum, and titanium. The bikes are handmade in Berlin, so quantities are limited and demand is high. Catchy bikes design make happy owners immediately noticeable even in well-informed Berlin cycing community. The 8 Bar team organizes big group rides with 30–40 riders and criterium races in BER aeroport — at least until it was finally open for public. They also have great coffee and an authentic showroom.
Kocmo Titan Bikes.
Kocmo
has been making titanium bikes since 1994. Titanium bikes are aesthetic, durable and comfortable to ride. You can ride really far on them. The bikes have an excellent design and performance characteristics in practically all segments: road, MTB, cyclocross, gravel, urban, trekking, singlspeed, etc. Andre, one of Kocmo team and ex-pro in CX, organize high quality road and gravel group rides. What we also like about Kocmo bikes is their models names — Korolyov, Orbit and so on.
Shindelhauer.
Schindelhauer
was founded in 2009 at the University of Magdeburg and then moved to Berlin in 2012. They produce urban, electric and single speed bikes. From the very beginning, bikes with a carbon belt drive have been their hallmark. Its advantages are easy maintenance, long life and riding comfort. Bicycles of this brand are distinguished by a functional and concise, but catchy and interesting design. In addition to innovative drive engineering technologies, the obvious achievement of the brand is Eurobike Awards 2011.
Vapour.
Vapour
make advanced fixed gear/single speed custom frames and bikes. The production process, located in Berlin, combines hand assembly, 3D printing and robotic production. The result is an ultra-light frame weighing 700 grams. Make sure you are below 90 kilos to ride such an ultra-light masterpiece.
Stay unhyped and keep riding.